Event details
Recuerdos de la Alhambra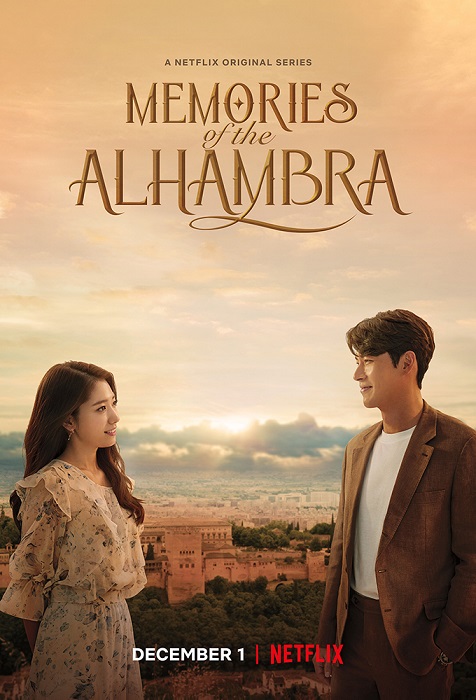 Título original: 알함브라 궁전의 추억 / Alhambeula gungjeon-ui chueog   
Título inglés: Memories of the Alhambra 
Año de producción: 2018
Temporadas: 1 
Capítulos: 16 
Género: Drama | Romance | Fantasía  
Argumento: La historia comienza en el Palacio de la Alhambra en Granada, España, donde un viajero y un hotelero se enredan en una situación extraña.
Reparto:


Creador: Jinnie Choi, Lee Myung-han  
Director: Ahn Gil-ho      
Guión: Song Jae-jung 
Productora: BStudio Dragon / Chorokbaem Media
Nacionalidad: 
 Corea del Sur 
Web oficial: http://program.tving.com/tvn/tvnalhambra/1/Vod/List
Rating: 
0,0

0,0
 No recomendado para menores de 12 años


Argumento extendido
La serie trata sobre realidades alternativas y se centra en un juego de realidad aumentada que distorsiona tu percepción del mundo que te rodea. Después de sufrir un contratiempo tras la traición de su amigo, Yoo Jin-woo (Hyun Bin), un director ejecutivo de una empresa de inversiones, viaja a Granada, España, en un viaje de negocios para conocer al programador de juegos Jung Se-joo (Park Chan-yeol). Allí, se hospeda en un albergue propiedad de un antiguo guitarrista llamado Jung Hee-joo (Park Shin-hye); y ambos se enredan en un misterioso incidente.